Replacing your air filter on a regular basis will save you money in the short term and in the long term! An air filter doesn't look like much. It's made of cardboard and some pleated paper or fibers and it's kind of flimsy. But believe it or not, it's a key component of your HVAC system! In short, the function of your HVAC air filter is to clean the air that circulates through your overall heating and cooling system. It filters out dust, pollen, mold and other particles and pollutants to improve the quality of the air you breathe in your home.
The challenge is that these critical components of your system, which are often housed out of site behind a vent in your ceiling or wall, must be changed on a regular basis in order for your HVAC system to function properly. If your air filers become dirty or clogged, your heating and cooling system will be impacted
How air filters affect your HVAC system
Air filters are placed at the point where air is pulled into your HVAC system. The filter is designed to catch particles such as pollen, dust, dander and mold, before the air moves into your ductwork and ultimately into your HVAC components. Over time, as the filter traps particles, it becomes dirty and clogged. If the filters are changed out as this happens, your HVAC system will continue to function normally. But if the clogged filter is left in place for too long, it begins to negatively impact your system.
The intake vent has more difficulty pulling in air which makes the system work harder. This can lead to higher energy bills in the short term. Eventually, if left unchecked, the clogged filter will contribute to heavier wear and tear on your system. As a result, you may incur additional cost for repairs and you might even end have to replace your HVAC system at an earlier point than normal.
Warning signs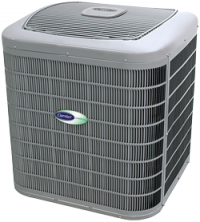 On average, air filters should be changed out every 1-2 months, depending on the level of particles and pollutants in your home. For example, a home with lots of pets may have to change more often than a home with no pets. Some systems have reminders built in to the thermostat to help you remember. If not, there are some visible signs that should alert you to a problem.
You may notice dust or dirt on the ceiling near your air vents and on the vents themselves. When your air filter becomes clogged, it can begin to release dirt and particles into your HVAC system which is then expelled through your vents. In addition to dirt and dust on and around your vents, you may notice an increase allergy problems as more pollen, dander and dust gets into your system.
Because clogged air filters make your HVAC system work harder, you may notice a sudden spike in your energy bill. Replacing your air filters will allow your system to run at optimal levels which will reduce your energy usage.
Lastly, you know it's time to replace your air filters if you look at them and see a build up of dirt.
Use Qualified Technicians for Air Conditioner repair and installation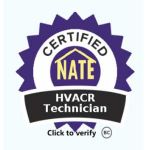 Replacing your air filters will help keep your system running smoothly. When the time does come to repair or replace it, Air Quality Control makes it easy to do. We've assembled a talented team of NATE-certified, factory qualified technicians who are dedicated to providing you with superior service.
Each of our installation and service technicians are company employees. We do not use subcontractors so that we can ensure the highest quality workmanship for our customers. Our uniformed professionals show up on time, perform the service required, and leave no mess behind.
Contact us at (727) 347-0202 to repair or replace your HVAC system or GET STARTED Today by completing our online form.