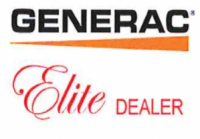 Life in Florida is great! We have the sun, the sea and great weather. But in the summer, our great weather turns hot and humid. That results in regular thunder storms and the potential for hurricanes. While we can all tolerate a little rain, no one wants to be stuck in the dark without power to their home. Even a mild storm can knock out power so standby generators are a must-have. In the middle of summer, a home heats up quickly making air conditioning a priority. Not to mention that losing lights, appliances, TVs, wi-fi and other items in your home requiring power is a huge inconvenience.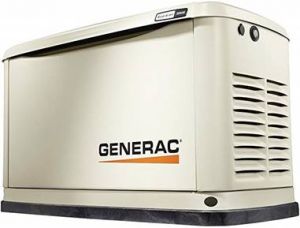 A standby generator can save you from the discomfort and inconvenience of a power outage and it all happens seamlessly! No need to wheel out a portable generator and hunt down gasoline. Everything switches over without you lifting a finger! You don't even have to be home! The system automatically senses an outage and is up and running within moments, powering designated appliances or the entire home for as long as necessary
Air Quality Control offers whole house, standby generators by Generac, the #1 selling brand of home backup generators. Generacoffers a wide range of industry-leading, quiet, and innovative options to meet your specific requirements.
The unit sits outside your home, just like your central air conditioning unit. It delivers power directly to your homes electrical system when needed, delivering power to your whole home or just to the most essential items, depending on the equipment and installation you choose.
Our licensed technicians are all highly trained company employees. We do not use contractors for our installations. Our team provides prompt and accurate installation with the highest quality workmanship. We familiarize you with the features of your new generator and are readily available for any necessary maintenance or repair in the future. We keep your home running smoothly, ensuring a seamless and immediate transfer of power.
So, if you're worried about losing power during storm season, beat the rush and contact us at (727) 347-0202 to learn more about Generac generators. With a large selection of products, it's easy to find a generator to match your personal needs.